They say time flies when you are having fun, and this cannot be more true for our dental practice – which is why we cannot believe it's been a decade since we first started creating and restoring a healthy and confident smile for our patients!
At Smiles By Stevens, we have had the pleasure and honor to transform many clients' lives with their various dental needs over the years, and are so excited and honored to celebrate our 10-year anniversary this April.
We are humbled by the many repeat patients that come to us and all the new ones that have helped us grow, and very appreciative and grateful for our dedicated and proficient staff who made it all possible!
In the words of Aileen Stevens, Business Manager: "Dr. Stevens and I are excited and proud to be celebrating our ten-year anniversary of owning and operating Smiles by Stevens. It has been a wonderful decade of meeting new patients, helping them with their dental needs and cultivating lasting relationships. We look forward to many more years of service and fun!"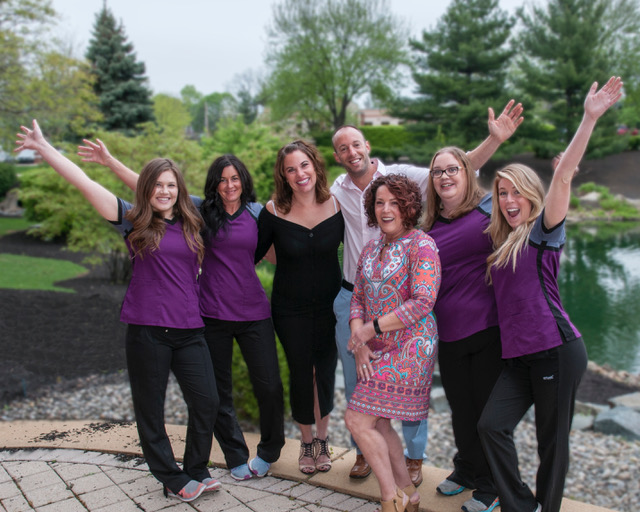 Dr. Shea F. Stevens specializes in general, cosmetic, and implant dentistry and was recently named one of PA's top 20 dentists. He is trained in both the placement and the restoration of dental implants, making him a leader in the implant dentistry field.
Dental implants in Lancaster, PA are modern dentistry's best option for replacing one or more missing teeth, since they offer a highly successful, long lasting, and natural-looking substitute.
As we celebrate our 10th anniversary, we are proud and excited to share that Dr. Stevens has been awarded the "America's Top Dentist" Award for Cosmetic and Implant Dentistry by the Consumers' Research Council of America. Each award is presented to the brightest in their fields who exemplify exceptional skills, training, and success – and this was the third consecutive award won by Dr. Stevens from the Council.
At Smiles by Stevens, it's our goal to provide patients with highest quality and advanced dental care techniques, as well as Sleep Apnea care and Botox®, as we continuously stay committed to providing first-class service paired with caring, compassion, and respect.
We invite you to contact us today and learn why so many others have been placing their trust in us for a decade. For all your dental care and cosmetic dentistry Lancaster PA, turn to Smiles by Stevens – meet our staff and check out our reviews today.