When it comes to oral health, many people put major emphasis on a bright, white smile. But don't forget about your gums! Good oral hygiene protects your teeth and gums from cavities, gum disease and other not-so-fun dental woes. Remember – healthy, shiny and vibrant teeth require healthy, firm and pink gums.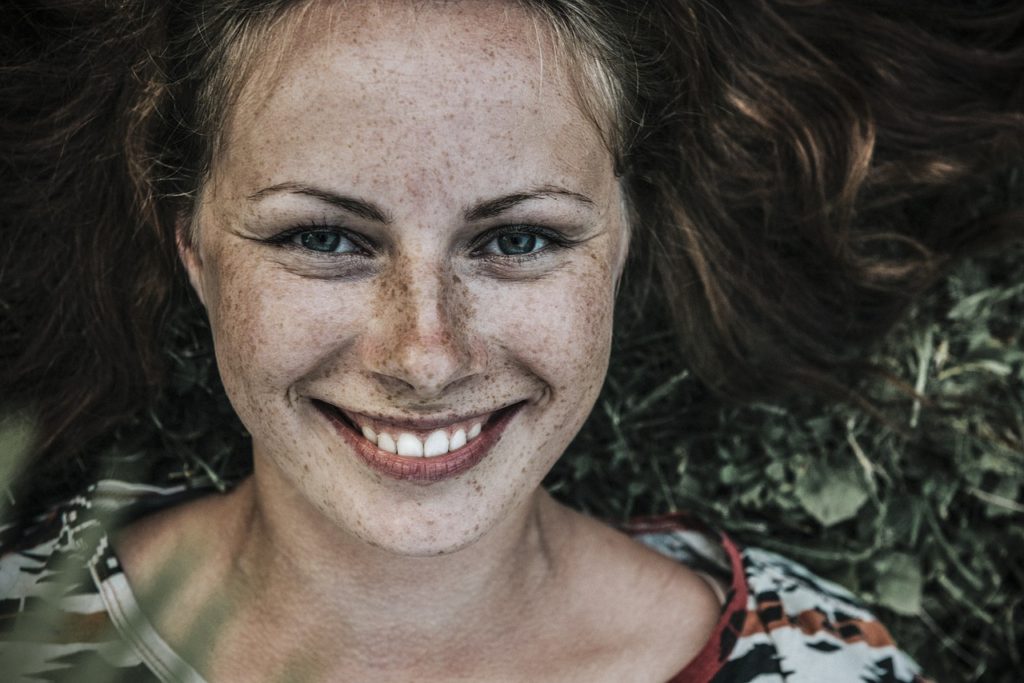 Follow these 5 steps to keep your pearly whites glistening and your gums healthy:
Brush Teeth Properly – Use a fluoride toothpaste to help remove plaque and protect your teeth and gums. Brush for two minutes, at least two times a day.  Here's the proper brushing technique:
– Using a soft-bristled brush tilted at a 45-degree angle, sweep the brush along your teeth and gumline.
– Focus on using short back-and-forth brushing motions on the outside, inside and the chewing surface of your teeth.
– Brush your teeth for approximately 30 seconds in each quadrant: Top left, top right, bottom left, bottom right.
– After two minutes, gently brush your tongue to remove bacteria and freshen your breath.
Floss Daily – It's important to use floss daily to adequately get in between your teeth to remove food particles and plaque buildup. Make flossing a routine – whether that is before or after you brush your teeth, in the shower or before bedtime, just do it for good oral health!  Here's the correct way to floss:
– Use an 18-inch piece of floss and wrap it around your two middle fingers.
– Using your thumbs and forefingers to tightly hold it in place, gently glide the floss in between your teeth.
– While gently moving the floss up and down your teeth, also go along your gum line.
– Repeat this flossing motion in between all of your teeth.

Choose the Right Products – The toothpaste aisle can be a little overwhelming. From whitening ones that contain baking soda to a variety of different flavor options, toothpaste and mouthwash varieties are endless.  Look for ones that contain fluoride (for cavity prevention & tooth enamel strength) and have the ADA seal of approval.  Use fluoride mouthwash as well to clear your mouth of debris, kill bacteria in your mouth and prevent plaque buildup on your gums and teeth.

Regular Dental Visits – At Smiles by Stevens, we encourage all of our patients to visit Dr. Stevens and his amazing staff for regular cleanings and dental care. In order to maintain your gum and teeth health, it is important to have teeth cleanings every six months.  Professional cleanings are the only way to fully remove tartar and eliminate plaque from your teeth.  While it's recommended to visit your dentist two times a year, do not wait for your routine appointment to address bleeding gums or other dental discomfort concerns.  If needed, we also offer emergency dentistry services 24/7 for trauma, pain, avulsed teeth, tooth fractures, swelling and more.

Healthy Lifestyle & Diet – Not only is a nutritious diet good for your body, but it is also great for your gums. In order for your mouth to function properly, it is vital to fill your body with water and healthy foods that are rich in vitamins and minerals.  It is best to avoid smoking and drinking alcohol, as these bad habits can negatively affect your teeth and gums.  Smoking can make you more susceptible to gum disease due to your weakened immune system.  Remember that healthy teeth are supported and nourished by healthy gums. 
Dr. Stevens – Top Dentist in Lancaster, PA
Not many dentists in Lancaster, PA can claim to the "Top Dentist" – but Dr. Shea Stevens can!  Recipient of this prestigious award fourteen times, it's clear that Dr. Stevens is a skilled dentist who truly cares about his patients.  Don't take our word for it though – we invite you to check out several video and written reviews by happy Smiles by Stevens patients!