Smiles by Stevens has the distinct privilege of announcing that Dr. Shea Stevens has been given the award of Top Dentist in Lancaster. This is his 14th time winning the prestigious award. Through his success and leadership in the dental field, Dr. Stevens has made a significant impact in his industry and his efforts have been recognized accordingly.
As a dental and healthcare professional, Dr. Stevens is humbled and honored to accept this award. The dedication of Dr. Stevens and his team have always been the cornerstone of the dental service they provide for their patients in Lancaster, PA.
"I am always honored to be nominated for the top doctor award by my patients and the public. Taking care of my patients and providing the best care I possibly can is always my staff and my top priority. So, to be recognized for that is quite rewarding. We intend to continue to serve our patients and community to the best of our abilities for many more years to come." – Dr. Shea Stevens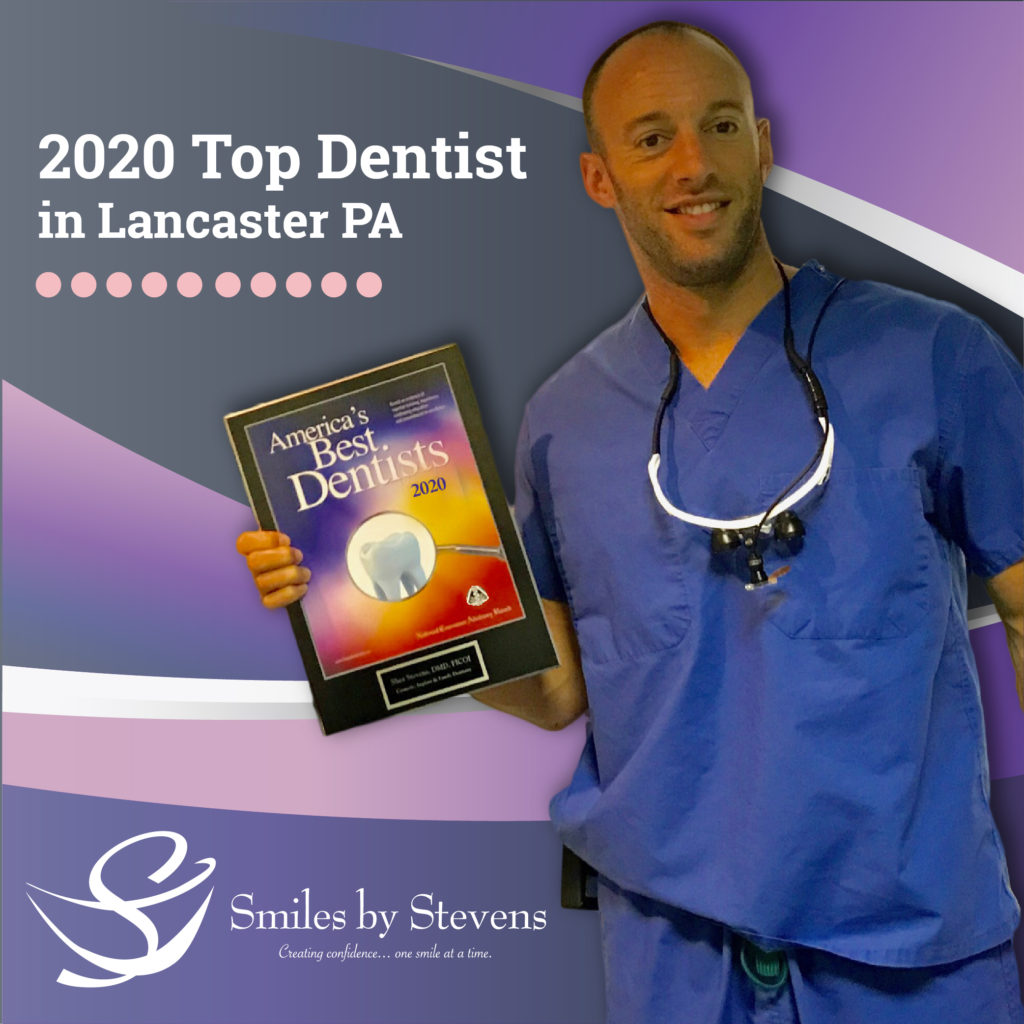 This incredible accolade is yet another accomplishment that can be added to Dr. Stevens' long list of successes throughout his career. Dr. Stevens has also been the recipient of the OKU Dental Honor Society Award, Oral Surgery Honors and AO Dental Society Awards. Most recently, the staff of Smiles by Stevens had been given the "Best Of Lancaster" award for Dentists for the 10th year in a row. That achievement placed Smiles by Stevens in the running for the Lancaster Business Hall of Fame.
Smiles by Stevens has decades of combined experience and offers a wide range of services. Preventative care, emergency dental care, cosmetic dentistry, and teeth whitening are just some of the areas of practice offered in the office. Smiles by Stevens also specializes in medical issues like sleep apnea and snoring.
Smiles by Stevens brings comprehensive dental and medical solutions to Lancaster, PA and the surrounding area. Call (717)-581-0123 today to schedule an appointment.