We live in the high-paced, digital, and technologically advanced world, where trends keep continuously changing. And, at Smiles By Stevens, we are well aware of that.
Just like we love to keep up with the dental industry standards and bring the latest and greatest into our dental practice, we love to keep up with the latest technology trends.
At Smiles By Stevens we recognize the importance of brand updates and taking steps towards representing professional evolution, expertise, and innovations.
So, we are happy and excited to share with you our latest progress – a more sophisticated website that is mobile friendly to better serve you, our clients!  We collaborated with RODA marketing to create our new site, and couldn't be happier!
We have worked with RODA marketing, a cutting-edge marketing agency, to update our website to a more user-friendly, advanced site. As part of our branding initiative, we wanted to ensure our current client base and our future clients on mobile devices have an easy time using our site.
Why did we choose to invest in a mobile friendly website?
Because – who doesn't use mobile phones nowadays? Very few people. Mobile phones and tablets are used so much in today's world, that a mobile friendly site is a must.
As smartphone and tablet technology progresses, it definitely alters the way we lead our lives and perform business. To better illustrate the digital world we live in, here's some attention-grabbing data we found:
The business landscape and how businesses operate changed forever in 2014 – as Internet usage on mobile devices surpassed PC usage.
Did you know that 99.5 percent of us use our smartphones to access web content or information?
Even more interesting is the statistics that 4 out of 5 consumers will make purchases or make appointments using their smartphones or tablets.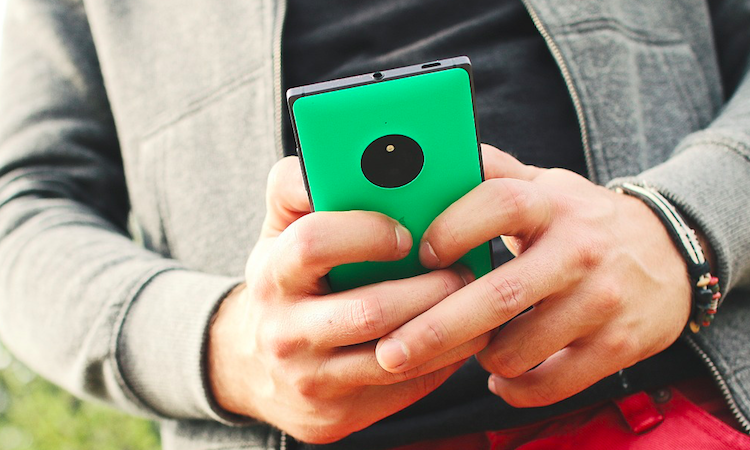 Many surveys have been conducted to determine the importance of having a responsive and user-friendly site, increasingly proving their significance.
Overall, the mobile device has progressively become the preferred tool for business and private and professional communication. Smiles By Stevens recognizes that quickly and efficiently planning, developing, and adapting to provide quality mobile experiences becomes a competitive advantage over other businesses that still believe the old way of doing things is the way to go.
Also, we understand that digital resources of a business or brand in today's world must serve target audiences not only during business hours, but 24/7.
We are very proud of our work and service we provide to our clients, and strive to make sure it's easy for everyone to access us on their mobile phones and tablets, whenever they need to. We made efforts to make it even more convenient for our current and potential clients, so we introduced the "click and call" feature on our site.
Another important aspect of enhancing our website is Google ranking, and our goal is to ensure increased rankings on Google, Yahoo and Bing for specific final keywords for our industry, so people can more easily find us.
At Smiles By Stevens, we have had the pleasure and honor to help many clients with their dental needs over the years. Our greatest satisfaction comes from creating a healthy and beautiful smile for you.
We are committed to providing a guarantee that every time you visit our first-class dental office you will receive the highest quality of dental care in an environment that will be as pleasant and comfortable as possible.
Check out our enhanced, mobile friendly site and learn why we continue to be one of Pennsylvania's top 20 dentists and one of the most recognized and trusted dental offices in